I am addicted to yarn and all of it's colors. This time of year, the knit and crochet projects popping up on Pinterest are displaying an array of amazing colors that mirror that of the changing leaves outside. Here are some of my favorite fall colored knit and crochet projects lately...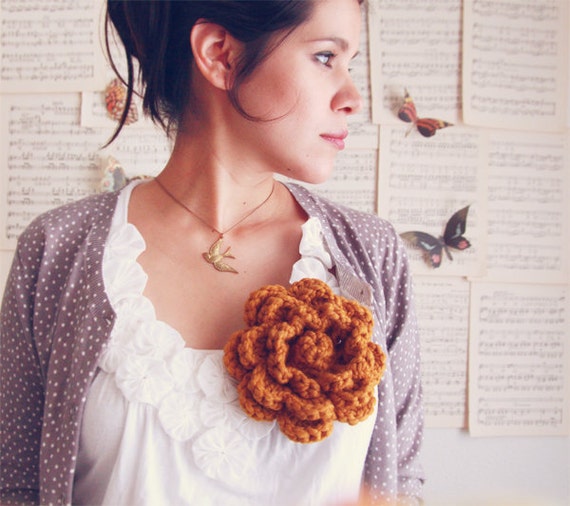 This over sized crochet flower pin by
Inspire Lovely
is so fun! I especially love the pumpkin color!
I have been searching high and low for a cute crochet or knit vest pattern lately. When I found this
Bee Vest by Pickles
, I knew it was *the one*. I can't wait to make it, although I'm not sure my knitting skills are up to the task yet.
The mustard yellow color of this crochet cardigan is beautiful, but it was the intricate design details that really caught my eye! I love the pleats in the shoulders, the shawl neck, and most of all the gather in the back. It is just perfect in every way. You can find this pattern on
Slugs on the Refrigerator
blog, and it was written for Inside Crochet magazine,
issue 46.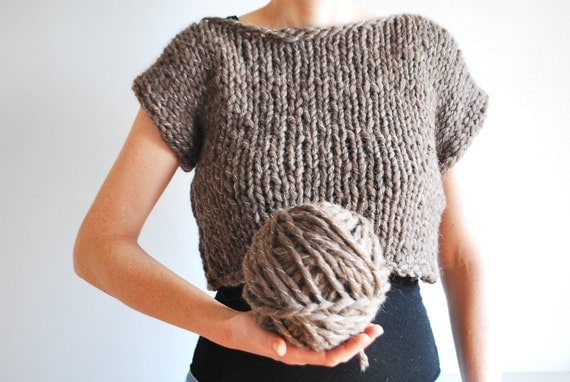 This chunky knit sweater by
The Slow Catwalk
is so cute. I would love to wear it over a one of my dresses to make a summer wardrobe item wearable all year!
................
After all that, I am just itching to make something myself...and maybe go crunch some colorful leaves outside too!